(https://support.arbor-education.com/hc/en-us/articles/203878231-My-Calendar-calendar-colours-and-calendar-syncing)
You can add our personal Arbor Calendar events to other applications and systems. This means any events created in your Arbor calendar will appear in your external calendar, but any changes made in your external calendar will not be reflected in Arbor.
Go to My Items > My Calendar > Live Feed. Copy the long URL and go to your external calendar application.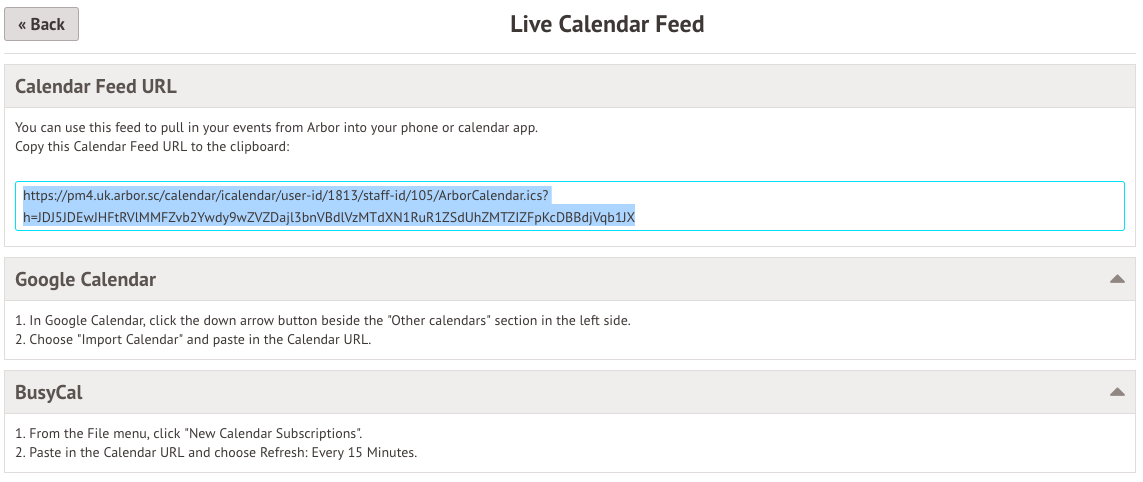 Google Calendar
Click to add another calendar and choose the 'From URL' option.

Paste the URL you copied into the box, then click Add Calendar.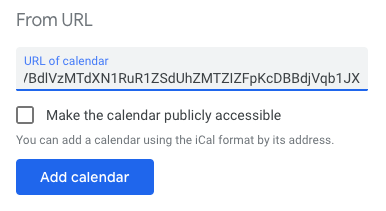 Your Arbor events will then appear in your external Google Calendar. Please note that Google will sync once every 24hrs, so you may not see events appear right away.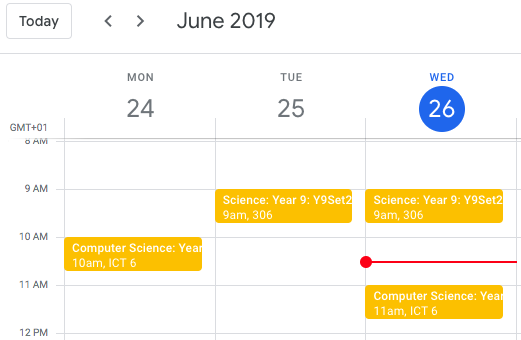 Office365/Outlook
Go to your Outlook calendar and select Import Calendar (Add in the app) and select From Web. (From Internet in the app).
In Link to the calendar, paste in the link you copied from Arbor. Add a calendar name, then click Import (Ok in the app).